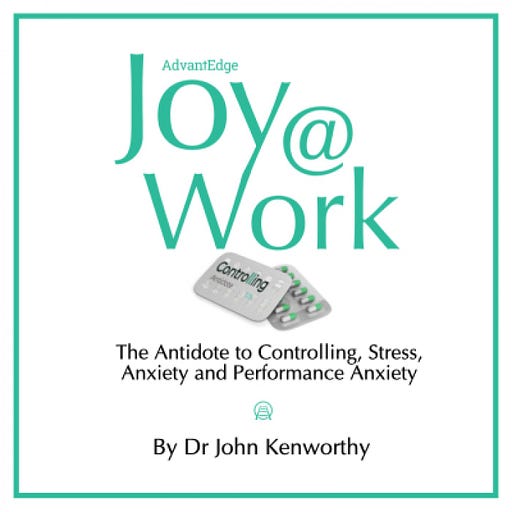 Mar 5, 2022 • 16M
In Control or Controlling? Part 3: The Antidote to Controlling, Stress and Performance Anxiety
Helping marketplace leaders #UnStuck their true potential to thrive in life and leadership to build a successful, sustainable business with collaborative, high performance teams and Joy@Work with practical, neuroscience-based AdvantEdge Guides and coaching.
This is Part 3 of a four part series asking the question: "Are you In Control" or "Controlling"?
In this edition os the AdvantEdge Joy@Work Podcast, we're learning how wee can break free from the "Controlling" cycle and get "In Control".
Stress, worry, and perfromance anxiety can be crippling your life. It's not always easy to break free of the spiral of anxiety but there is a simple solution for most people that does not involve medication or therapy.
It's so shockingly simple that many people scoff at the idea. But the thing is, it works. It's how your brain works and this is a simple technique that you can employ immediately to break your brain out of the Controlling cycle and give your Frontal Lobes a chance to oput the breaks on and stop your stinkin' thinkin. 
When you understand what is happening in your brain you'll see why it works, and, I absolutely guarantee, you can do this. This is not like getting your body fit by going to the gym 6 times a week or training to run a marathon. It's even easier than going to the toilet and takes about the same amount of time. In fact, you can even do this whilst doing your toilet business. In fact, that's a particularly excellent time to practice.