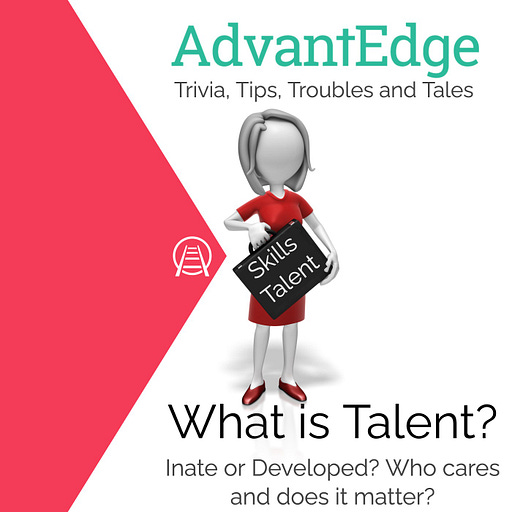 Feb 4, 2021 • 22M
What is Talent, Really, Anyway?
Hi, I am Dr John Kenworthy, a behavioural neuroscientist and expert Leadership AdvantEdge Coach. And I am thrilled that you've joined me here . My purpose is to Encourage, Develop, Guide and Empower you in the Art and Neuroscience of Expert Leadership so that you build a successful organisation and create a collaborative, high performing team with engaged, joyful employees. We call this: AdvantEdge Joy@Work
This guide will clarify the history and etymology of Talent from its Biblical roots and why this matters in modern business. This will enable you to be crystal clear about talent, skills, strengths and potential and form the basis of how we unlock and leverage talent to unstuck potential and develop the skills you need to thrive.