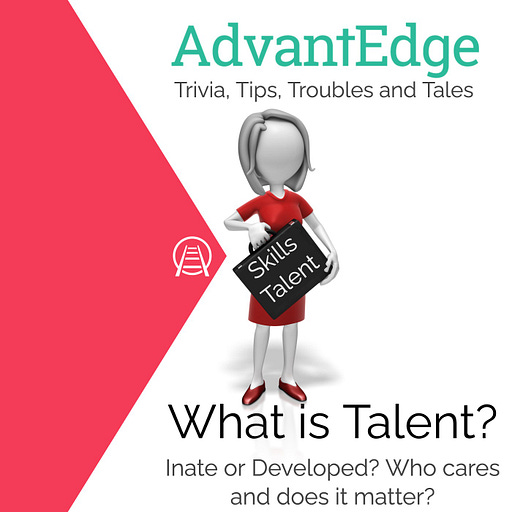 Feb 4, 2021 • 22M
What is Talent, Really, Anyway?
Helping marketplace leaders #UnStuck their true potential to thrive in life and leadership to build a successful, sustainable business with collaborative, high performance teams and Joy@Work with practical, neuroscience-based AdvantEdge Guides and coaching.
This guide will clarify the history and etymology of Talent from its Biblical roots and why this matters in modern business. This will enable you to be crystal clear about talent, skills, strengths and potential and form the basis of how we unlock and leverage talent to unstuck potential and develop the skills you need to thrive.